Karen Young Artist Statement
I grew up in Texas on a working ranch. Living on the ranch, there were always an abundance of horses to ride. My love of horses was very strong and so was my love of sketching them. The transition from sketching to oil painting was quite natural. Over the years I have studied art and refined my painting techniques.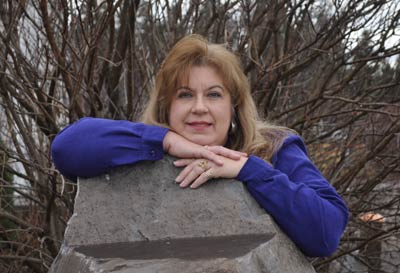 As life sometimes goes, my pursuits changed to a working career, getting married and raising our daughter. Before moving to Montana, I worked for the famous race car driver/designer, Carroll Shelby, managing the books for his ranch in East Texas. Working for him was always exciting. From playing with miniature horses to driving big horsepower cars like the Shelby Mustang, and some of the one of-a-kind concept vehicles. My most memorable event there was getting to ride in his 1965 427 Cobra.

I always knew I wanted to be an artist. When we moved to Montana with my husband Ray and daughter Nikki, the opportunity to be a full time artist finally became a reality for me.

Ray's job provided the opportunity to relocate to Montana. We had both always longed to live in the mountains, so we decided to enjoy what Montana had to offer.

We live on an equine estate here in the Flathead Valley that provides beautiful views of Glacier Park, Big Mountain, and our pastures and arena which enables us to enjoy all the beauty Montana has to offer on a daily basis. It is great to be in my studio working and be able to see not only Skeeter, but her colt Sunny and my big paint Marty. Sometimes this means picking up my camera and going outside to join them.
---
© Karen A. Young ~ Stillwater Studio ~ All Rights Reserved